With spring also the wedding season starts
What do I wear when I am invited to the wedding?
The date for the big dream wedding has been set for so long and now it's (almost) here. Only a few more weeks until the time finally comes. Now at the latest, brides-to-be and grooms-to-be would break out in a panic if they didn't yet have the right gown for the most beautiful day in their lives. Thank God it is not your own wedding, but only that of good friends or relatives. But can you really breathe a sigh of relief in this situation? No way! At the vast majority of wedding celebrations there is a festive dress code and often even a lot of "rules", so that even the guests do not have it easy.
Something old, something borrowed, something blue.... something new!
What is often hard enough for the bride and groom, is not that much easier for the guests. However, since the choice of many brides often falls on a white dress, wearing white or the very similar cream colors is not at all welcomed by guests. It should also not be too revealing or too chic, as the newlyweds do not want to be in the shadow of their visitors. In addition, the weather is not always stable, even in summer. If you buy something airy, then it is guaranteed to rain, and if you have already bought something long-sleeved, then it is suddenly 30 °C and sunshine. The last dress or suit you bought years ago for the last festivity is stretching and has a red wine stain in a not exactly inconspicuous place - one thing is clear: a new wedding outfit is needed! But what is actually the right alternative in front of this jumble of standards?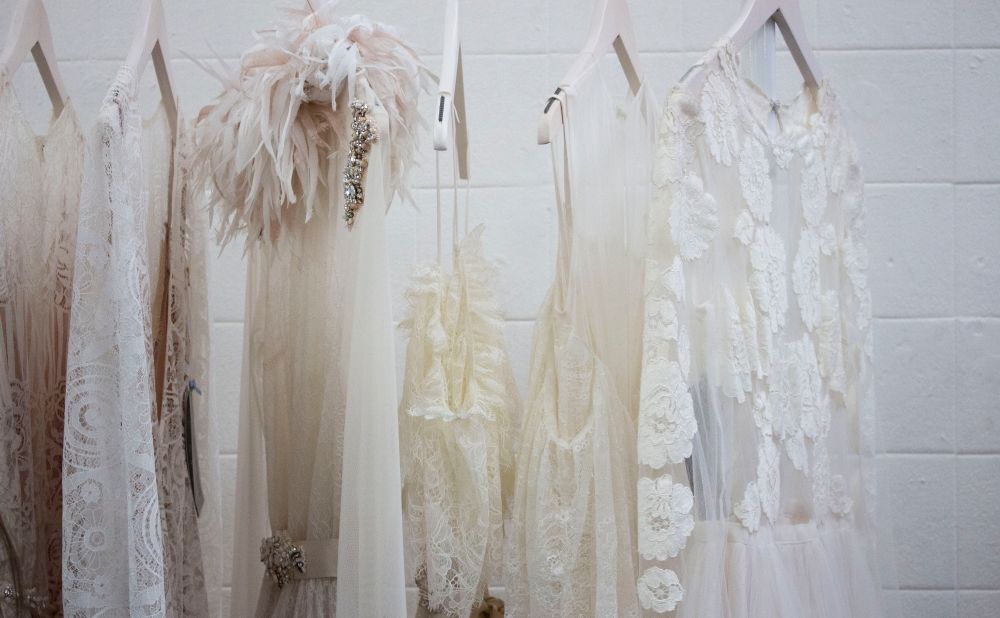 It must be love at first sight
The first tip: Make sure that you can really imagine spending a whole day in the outfit. This means that it's no use squeezing into a dress or shirt that's much too tight, for example, in the hope of losing some weight by the day of the party. Nothing disturbs such a beautiful occasion, where you should celebrate exuberantly and rejoice with the people getting married, as much as clothes that do not fit, or of which you are not one hundred percent convinced. By the way, this first rule of thumb should have the highest priority in your selection. When you're strolling through the stores or scrolling through the online shopping portals, there should be a spark between you and your new textile companion at first sight. If this is not the case, it's best to leave it alone. In the course of this, also pay attention to the measurements that are given, since the sizes often differ greatly depending on the label.
As a second guideline, you can, even before you go or start, a price frame mark out, which comes into question for you. Evening dress is usually not cheap and therefore you should be clear beforehand how much you want to spend for it (or can) and whether you can perhaps wear the garment again. The same applies to the pain threshold down: The outfit should also not be too cheap, because unfortunately you can often see the fabrics and the processing. So approach your project with this number in mind and do not deviate from it. This way, many "maybe-candidates" are already eliminated. This works especially well when shopping online, because there you can usually narrow down the price using the filter option.
Eyes on the color choice
The color palette of wedding guest attire should usually rank somewhere between "too white" and "too black". On the one hand, this is because white, as already noted, is too similar to the wedding dress, and black is more reminiscent of official occasions or even funerals. In between, however, there are no limits to your choice. In summer, especially rich colors such as yellow, pink, blue, or green offer themselves. Pastel shades like violet, pink, peach or mint green are also an ideal solution if you don't want it to be too dark. At this point, women have it a little harder than men, because the gentlemen of creation may also like to reach for dark colors when choosing their jacket. As for the design of the fabrics, they can gladly contain fine patterns or symbolize a solemn occasion with decorations such as frills, flowers or bows. You should rather do without a too coarse, eye-catching decoration such as the otherwise very trendy animal or jungle prints.
What is conceivable with the cut of the dress or suit are, for example, retro designs. Especially cocktail dresses or blazers are very well suited to set individual accents. Maybe you can find something self-sewn or from the second-hand sector in this area. Otherwise, flowing fabrics that are kept as simple as possible are also popular classics that you can wear afterwards for other occasions. Surely you already know some cuts that flatter your figure. If you already know that maxi dresses look very good on you, or you have noticed that empire dresses accentuate your most beautiful side, then go for the tried and true shape. When cutting, keep in mind that people often eat well at such a party, and it might be an advantage if the clothes are loose on the stomach.
Flat shoes are also allowed
Unfortunately, we can not influence the weather situation, but at least about the season we are already clear in advance. However, this should never affect the mood at a wedding, which is why the clothes should also be adapted. If the celebration to which you are invited takes place between May and September, then you should still get something elegant to throw over, just in case. In midsummer this can be a simple stole, in spring perhaps a light blazer. For the remaining months, you should definitely get a festive jacket for outdoors. If you choose a dress in the depths of winter, nylon stockings are certainly not the worst idea.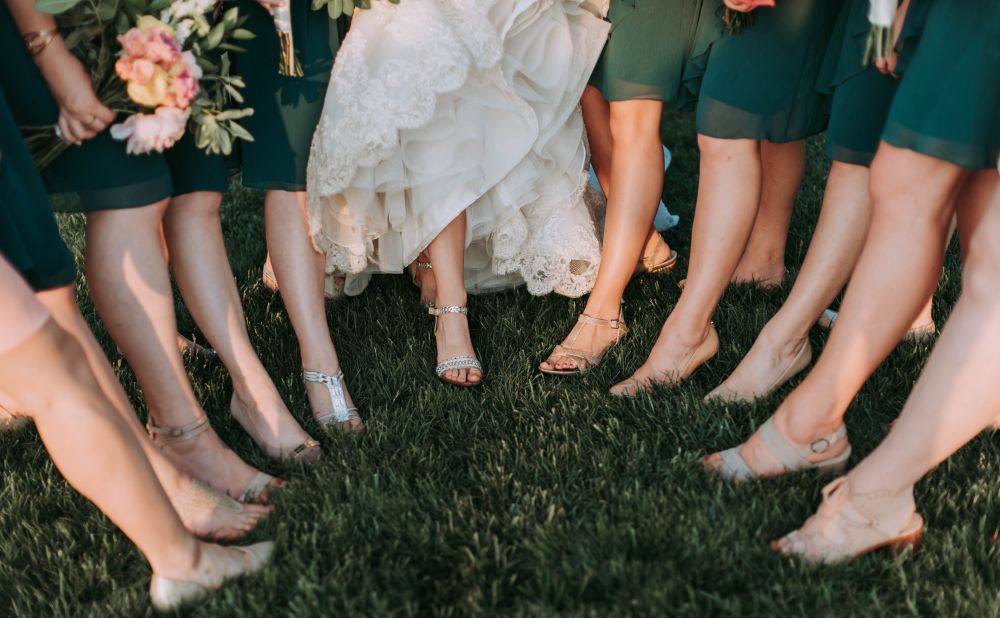 Which brings us to the feet: Whether you want to wear high, flat, patent leather or suede shoes is up to you. You don't have to put up with orthopedic damage just because it "belongs". For women, if you don't want to give up high heels, it's a good idea to pack a second, flat pair of shoes. Especially Budapester are a good choice for men and women. On the other hand, you might want to forego sneakers for this one evening.
The following rules apply to both the cut and the colors: The robe should be festive and at the same time comfortable, chic as well as fancy, but not too extravagant. The colors should be cheerful or simple and still correspond to your taste. Patterns are allowed, but they should not look too coarse. Spend only as much as you can and want to, and make sure the selection doesn't look cheap. Take a few weeks, don't make any impulse purchases and, if in doubt, go for the piece you had in mind first and foremost. Usually it is the part that suits you and the gut feeling that rarely deceives you.